2018 has started and the time and tide are such that the scope for brands to thrive and grow is crumbling and booming at the same time. "How?"- you may ask. Businesses and brands are crumbling because of the lack of the right marketing strategy. The startup boom period is coming to an end as well. Still, we come across several brands that are hitting the market at its core and raking in millions. All, they say; is a combination of inspiration, trends, marketing strategy and the Vision.
Marketing in 2017 was all about 'Digital' exposure so much that the terms 'Marketing' and 'Digital Marketing' were supposedly equated to mean the same. This also provided an affirmation of how important it is to strategically market your products and services in the digital arena.
A lot of online guides have talked in greater detail about the digital marketing trends that will be taking the market by storm in 2018. Through this blog post, we want to help you be ready for the year to come and hence master the Digital marketing strategy for your brand.
Let's begin.
1. Video is Not Going Anywhere
This is no exception from the trends that have been ruling the market for the past few years. Now and then, a great video goes trending on the Internet for so many reasons. A lot of times, the source of these videos is unverified yet people believe in what they see. Videos have ruled the digital world in 2017 and will continue to do so.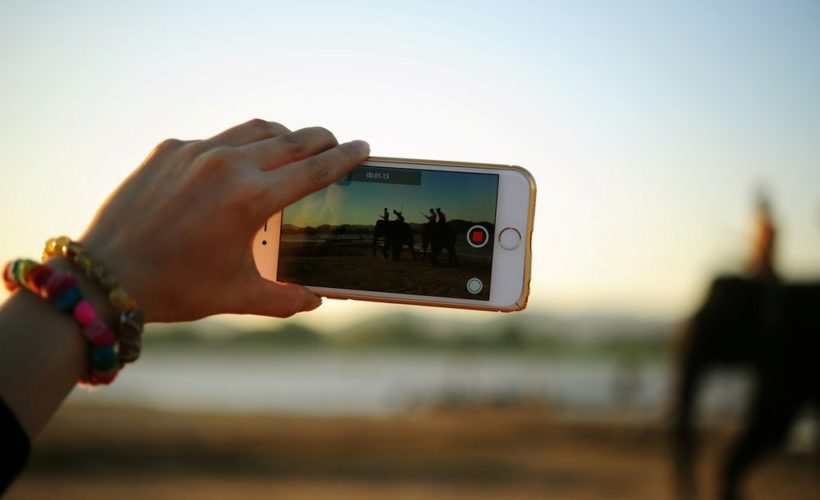 A Video is the best way to capture attention and explain your thought process to the audience just the way you intend to. Live video is the cherry on the top. A lot of global brands are tapping this one in order to stay connected with the audience and gain social traction.
So, if 87% of online marketers are using the video content, why not you?
2. Capturing the 'Social Search' Tab
The internet has a lot of stuff to consume which means competition and with the variety in the requirement of an audience, it is highly unlikely for a 'Keyword' search to seamlessly direct the viewer to your business. This tiny detail is what a lot of smart digital marketers don't pay attention to.
For example, you provide Data connectivity services in your region. Except for the word-of-mouth, physical advertisements and a few search results, how many times people actually get in touch with business related queries?
Since a lot of Internet searches are powered by the mobile devices and also the fact that every kind of audience is lazy, people tend to scroll through the first 3 pages only. Also, they do not like to put in too much effort to get in touch with you.
So, it is imperative for your brand to be quickly accessible, anticipative of the impending requirement and help connect your customers through several touchpoints.
The process should be so swift that the audience can land up on your contact information page within 2-3 clicks. In 2018, if you are able to catch up with this, your brand will hustle.
3. New Touchpoints
In the previous trend, we talked about how several touchpoints should amalgamate into a single source of reliable contact information, accessible at the touch of a finger. Now, it is also very important to be aware of your customer needs and discover the other touchpoints where you can interact with them.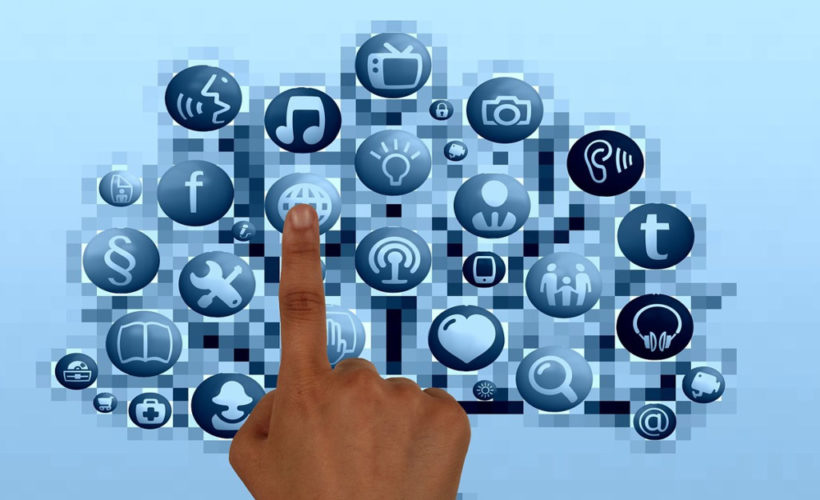 These touchpoints can involve the Internet of Things, Apps, Chat software, Live Chat, Instant messaging, Point of Sale customer contact; minus all the hassle.
4. Personalized Content Stays the King
We bet that you have been hearing this phrase for quite a while now. In 2018, this will prevail; however, with a slight difference.
The last decade of consumer marketing has taken the importance of customers and their dignity to a whole new level. Customers want no less when it comes to their user-experience which also means personalized services. In order to communicate with them, personalized content is the key. This can be a very dynamic requirement and will definitely require a lot of automation.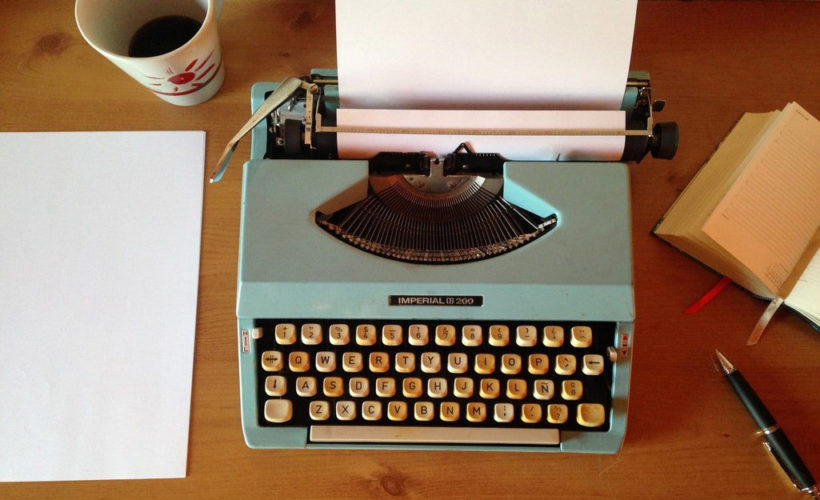 Different messages such as transactional emails and updates should be sent out to them in different parts of their buyer journey. The key to this trend is tapping the needs of your segmented audience so that the hard work is saved.
5. Integrating 'Chat' and 'Share'
The current generation of the audience is a chatty one which likes opinionated choices. If yours is a brand which caters to such an audience or has the scope of being a similar product or service, you will be good enough on your own in 2018, if your business has an app which is integrated with 'Chat' and 'Share' option.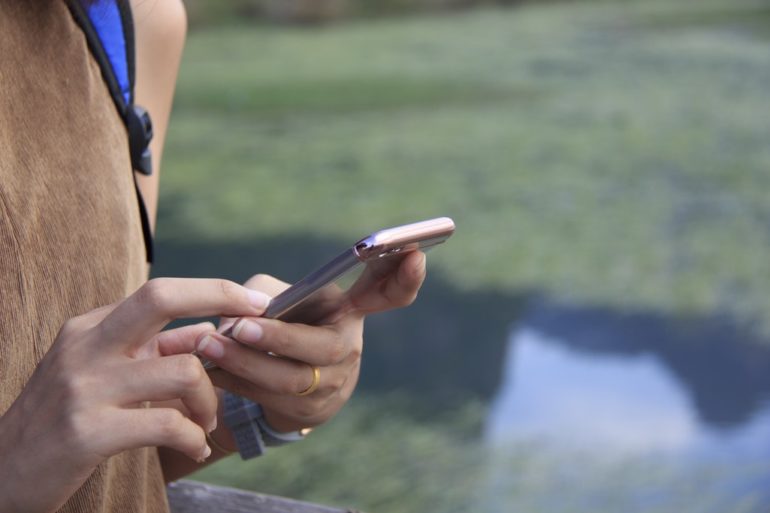 This way, the users can invite their acquaintances over and talk about your product.
6. Real-time Customer Service
This one is glorious because it has been around since forever. However, it always had a scope for improvement. This user need is ever-evolving and whenever something new is offered to the customers, their expectation increases. We are not complaining but it is definitely hard and expensive to meet these requirements.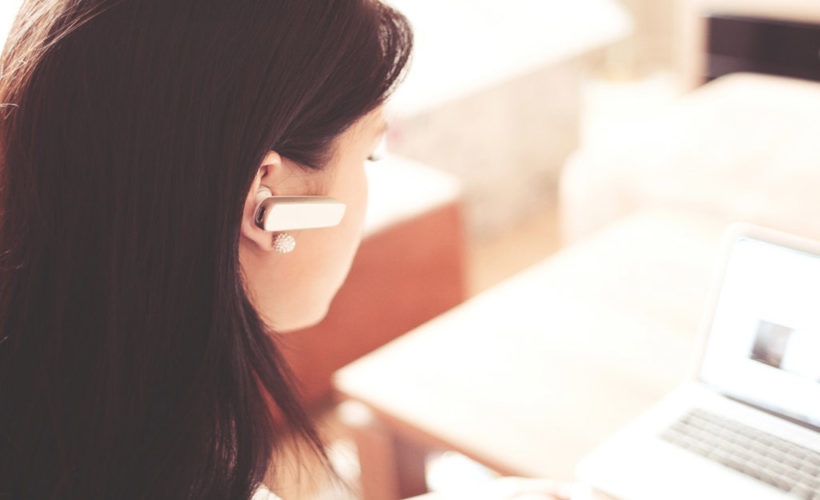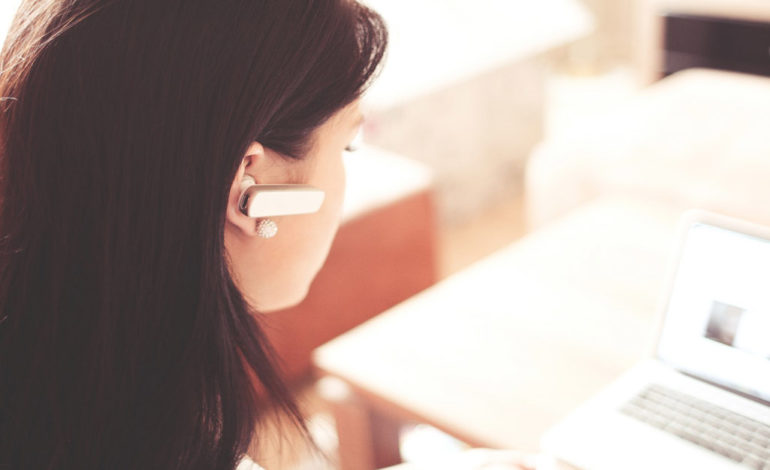 With real-time customer service, brands will be required to be at the beck and call of the customer segment. With so many touchpoints to cater to, the absolute aim should be to provide the expected solution without having to type a request email or fill certain fields in the form.
7. Native Ads, aka Stealth Ads
If you like to read, you must have come across as several blog posts titled as, "The Top 10……" in your favorite editorial website. These listicles aren't always unbiased and a lot of times, are sponsored. These listicles are fun to read and have a high trust marketing value because people see the 'Top 10' tag. They are not irritating and irksome like the pop-up ads, don't feel like desperate sponsored content and hence, they serve their purpose better.
Bonus Trends
Sponsoring the 'Word of Mouth' Aka Hiring Social Media Influencers who can talk about your brands in their circle and address customer queries on their own.
More and more website builders are making it to the list of SEO-powered website tools. So, if you are planning to work up a new business website, choose wisely. Some of them contribute to your SEO efforts, but some don't.
A lot of website owners don't pay a lot of attention when they have to create a Favicon. This element is integral because it creates a site's identity in the form of a mental imagery. So, if you don't have it yet, you better get one designed.
Using 'Big Data' to the brand's advantage. Big Data is all about acquiring and utilizing the data which concerns customers, competition, marketers, suppliers and their preferences and needs.
Hiring the best-in-industry writers is the best thing you will do for your business in the present year and the year to come. These content developers and strategists have a clear understanding of the things people like to read and how they like to get influenced. Having such talent onboard will help your brand voice its influence.
Summing up:
These trends will continue to fascinate the digital marketing world in the year 2018 because they are bold, even though some are not new. With bolder decisions being made on the business strategy front, these trends will complement your brand.It is important to stay prepared.
If you happen to have a feedback or some new trend that you know will rightfully affect the 2018 stage of digital marketing, feel free to share it with us by dropping a comment below.