An age old adage reads something like, "Uneasy lies the head that wears the crown". Now, among all the content management systems available to humanity, WordPress is the frontrunner, others being distant second.
Does that make WordPress uneasy? Damn right. Especially when it tries to grab more than it can chew. The bloating uneasiness is further elevated when it comes to WordPress multipurpose themes.
Why Are They Popular in the First Place
A popular catchword goes around the web development community, "Code once, deploy everywhere". The multipurpose themes are a product of this motto.
The fact that it lets web developers create themes that can be used for just about every kind of website seemingly reduces their effort which would otherwise be channelized to create themes to suit varying purposes – creating separate themes for business profiles, create themes for news agencies, create themes for an article website and so on. When all of this is combined in one theme, developers are spared so much of rewriting work.
Just to be clear, there are themes that have multipurpose design. Here, we're talking about themes that want to encompass all your present and future needs in terms of both design and functionality; "all-in-one", "unlimited-options" themes.
But more than the web developers, it is the webmasters who grapple with temptation these themes provoke. After all, versatile and all-encompassing websites are on everyone's agenda. When a single website is offering rich pleasures of multiple domains, why not go for them!
With enhanced wherewithal and boundless features as their strong suit, the multipurpose themes have managed to create a niche for themselves in the web realm.
But, is versatility and all-domains-relevance all that there is to multipurpose themes? Most definitely not. Imperfections reign supreme with such themes and are hard to glide past by.
Multipurpose themes, for everything they are worth, also happen to swing a host of discrepancies at webmasters and users. And most of these issues have more or less to do with performance, bloated site, unsolicited layers of complexity and lack of support services. All these combined do manage to outlast the benefits and quite comprehensibly. Let's take a look at them individually:
Multipurpose WordPress Themes Have Bloated CSS
CSS dictates the styling of WordPress websites. And when you are building a theme that is meant to squeeze itself into every kind of website, you obviously need to flood the CSS with multifaceted functions, a massive number of elements which would not otherwise be combined in a single CSS and a hell lot of coding. The heavier your CSS is, the slower website becomes.
Of all the parameters considered crucial for a website's success, user experience stands at the forefront.
When you fail to deliver a website to your users that loads quickly and is portable across different platforms and screen sizes, you are already beginning on a wobbly footing. For any website's stable success, responsiveness has to be an intrinsic attribute.
With more and more Internet users resorting to their Smartphones to access web, it has become mandatory for webmasters to have a website that is compatible with a suite of operating systems and are displayed in their truest form even on the smaller devices like tablets and phones.
Responsiveness takes a major hit when CSS finds itself buckled under a truckload of code and that's exactly what happens in the case of multipurpose themes. Because these are built to cater to just about every type of site, most of the features in multipurpose themes prove to be unnecessary for a webmaster who is running not more than 3 sites.
Multipurpose WordPress Themes are Hard to Update
There is no point running a website if you don't update it frequently. Of all the things, lack of updates puts your website's security at risk. When the authentication algorithms of your websites turn obsolete, they are easy to break into by hackers since they have devised new tools to crack old codes.
While WordPress does offer frequent update facility, with multipurpose themes, the update process becomes a little more unwieldy. The themes out there with features for different genres do not launch frequent updates, to begin with. And even when they do, the whole process takes much more time than the usual.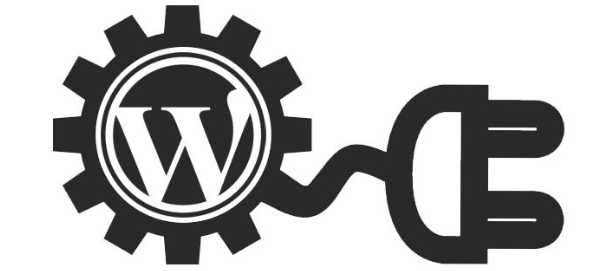 Hard to Maintain
The underlying structure of multipurpose architecture is way too complex for the developers and technologically novice webmasters. The PHP codes of such themes contain piles of functions and thus, reading and understanding them becomes quite a task. For the webmasters handling a multipurpose theme, there is so much on dashboard to explore and understand that handling the website becomes a sweat soaked exercise no less.
The learning curve for multipurpose theme is long and steep. It takes more than acceptable amount of time to master its intricacies and get a firm handle over its methods. The WordPress tutorials available do make the exercise a little more feasible, but the time taken is what keeps certain folks at bay.
Customization Crippled
Lighter a theme is on its feet, more flexible it is. With multipurpose theme getting together features from all the world, the flexibility goes for a toss. What you instead get is a rigid product that cannot be tailored as per you please.
A theme with eCommerce features may contain the requisites of an online store, but to give your store an exclusive identity, you need to personalize it. However, multipurpose themes leave little room for personalization and customization and take a lot of time to configure.
Fine-tuning your WordPress theme that is branching out in all directions is an impossibly hard task. It may not be accomplished by even hard slog on your part. Only when you get on board some blockbuster programmers can you expect them to override the coded features and doctor them to suit your business requisites.
What are you doing with that massive code, anyway?
Alright, a larger chunk of it is unused, but does that ensure no impact? A piece of code may not be in use, but it's still being loaded every time your website is accessed because it is located in the core of your website.
For all intents and purposes, the multipurpose theme might end up doing more harm to your website than good. Get smartened to the ways of WordPress and you might not even need the multipurpose themes for their virtues.