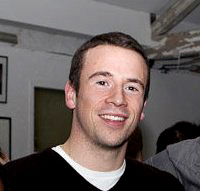 Tom Ewer, the founder of Leaving Work Behind, editor of many established blogs on WordPress, such as WPExplorer, ManageWP and others, has found the time to share his insights on the world of WordPress and how he does things.
I want to thank Tom personally for providing us with such valuable content over the years, for being friendly to fellow WordPress enthusiasts and so open about his experiences pursuing his dreams.
Here's the 5-question interview –
1. Could you dedicate your precious time on Earth to a platform other than WordPress (yes/no, why)?
Tom: I don't see why I ever would. WordPress gives me everything I want — it's ridiculously versatile. Your can create a blog of any shape or size, websites, eCommerce stores, SaaS…the list goes on. Plus I am completely invested it in two ways: I use it and I write about it for a living.
2. Matt Mullenweg has just asked you to think of a radical WordPress feature/design for the next major update. What would you come up with?
Tom: Man, if Matt Mullenweg was talking to me I'd ask him to sort out all the little things that make WordPress frustrating to use at times! I'd much rather see an update that fixes a whole swathe of minor bugs and tweaks than something that focuses on more "glamorous" features.
Having said that, I guess the "radical" suggestion I would have would be to completely overhaul the text editor with a Markup based interface, a la the Ghost project. Given that most of people's time spent in WordPress is with that text editor, it could certainly do with some improvement.
3. You can install and use just three plugins on your WordPress website and one theme for the next two years. Which theme/framework and plugins would you go for?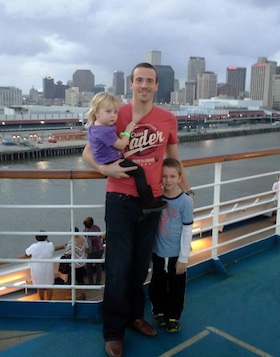 Tom: The theme is easy: Canvas by WooThemes. No questions asked. The plugins question is far more difficult. It's not very exciting but I'll need Akismet to prevent a tidal wave of spam hitting my blog. Next would be Pretty Link — I've got to be able to redirect links. Finally I'll say WordPress SEO by Yoast.
4. How can people learn to do what you do in the world of WordPress?
Tom: Write about it. I wouldn't know half the stuff I do if I didn't write about WordPress on a daily basis. I try to use every article as a learning opportunity. Of course, putting all of the stuff I write into practice is rather important too ;-)
5. If you woke up tomorrow and found out WordPress is no more, what would you do?
Tom: Yikes. I would have to move to Drupal or Joomla and convince bloggers in that niche that they should pay me to write for them!
---
I'm sure you could do just fine with both Drupal and Joomla, Tom. Your perseverance and quick wits is what makes you the freelance writer you are today.
If you enjoyed the answers as much as I did, reach out to Tom Ewer and subscribe to his blog, you'll learn quite a bit about WordPress and building your dream job around it.