We eat, sleep and breathe marketing best practices and we like optimized websites (performance and SEO-wise).
In physical space most people agree minimalism is the way to go, but when it comes to our digital lives, it's still OK to install that one app we don't need, join another social network we probably won't visit or fall for that shiny WordPress theme because it has one more option than its predecessor.
After spending most of our lives repeatedly falling into trap of digital distractions we believe ignoring the tools until you have carved your message is the only right way to go. Wasting days picking font combination or setting up sliders for your website, as tempting as it might be, still is a distraction and keeps you from doing the important things.
We use this website to share our experiences hoping they will help you make your website lean and your message clear — this transfers to more revenue and easier maintenance.
---
Slobodan
(CEO, Google Analytics Certified Expert & Data Visualizer)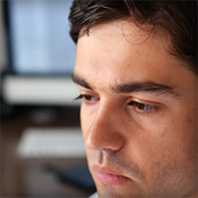 I've been a WordPress user since 2007 and developer since 2008. Before that, I nearly became an architect and worked as a TV analyst.
I get up early, love lifting weights and hope to live in Portugal someday. I love simplicity in every shape and form. I'm a big sucker for data visualization and Google Analytics.
Dragan
(SEO & Project Manager)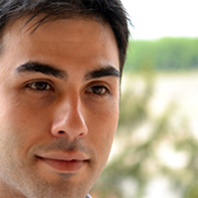 I enjoy working on your projects and  and making sure your projects are done on time and with quality in mind.
Minimalism emerged as the only solution to clutter in my life. It allows me to be more productive, so I may have more time for family and friends, playing tennis and taking long walks.
Goran
(UI & UX specialist, Design Sprinter)
I enjoy creating custom design solutions that catch instant attention. Time is often the most valuable resource, so design sprints are a necessity.
Love playing basketball and hiking.
Ivan
(Certified Google Search & Facebook Ads Specialist)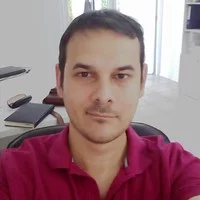 I've been a marketer since 2008 and worked for Ninet Hosting Company for almost 5 years. I like creating actionable SEO audits and helping you make your website optimized for people and for search engines.
Google Ads and Facebook Ads are my go-to marketing platforms. I like running and doing yoga.
---
If you need help amplifying your online presence, you're in the right place. Contact us and we'll help you in no-time.