Designing your blog can feel like a daunting task, but just like starting a blog, it can be easy if you have the right resources. Usually when I hear the word "design" I start dusting off my old HTML textbooks, but luckily this isn't that kind of design (it could be). We're here to talk about how to set up your blog in such a way that it's visually appealing and enticing to your readers.
We're in this for the long haul and the only way we're going to make it to the end is by bringing our readers with us. Here's my most recommend tips on how to design your WordPress Blog.
What a Well Designed Blog Can Do For You
A blog that sings can bring you traffic, shares, and all kinds of wonderful things. Through my experience, I bring you these actionable tips that you can start working into your blog's design today!
1. Chop up some Snippets!
Courting your readers is a lot like writing a television show. You can't just giveaway the secret at the beginning. You have to entice them, and give them a chance to see where everything is going. Just don't be like LOST and drag it out, okay? Most successful blogs will have snippets on the homepage that provide just a preview of each post.
These are important because people have very short attention spans so you need to grab them and pull them into the website towards your post. Putting the entire post or posts on your homepage will also create duplicate content which hurts your rankings, so just leave a little snippet instead.
Provide a small preview of your posts, along with a phrase such as "continue reading" or "Read more" and make that a link to the full article. It's very simple to do, just place the preview under a header and leave a hyperlink of the call to action underneath where they can click and be taken to the full post.
2. Use Social Buttons
Back in my day (early 19th century… No, not really) we used to spread a message by visiting someone else and telling them in person. These days, the only way someone can spread their blog is to gain shares on social media. This is possible without placing social media buttons on your posts, but it makes things harder for your readers without them. A good chunk of your success depends on how much you enrich the lives of your readers, so make this part easy for them by installing a simple plugin that allows you display social media buttons on your posts.
Don't leave buttons for everything from four-square to Myspace (if that's still around) either, just stick to the big ones like Facebook, Twitter, and Google+.
3. Keep The Font To a Reasonable Size
People are more willing to read your content if they can see it. If you need me to prove that statement with a source, then you're either insane or your yanking my chain. It's true though, some bloggers will try to shrink the font size to fit more words in a smaller space. Worse, some people will try to use a font that isn't easy to read. Yes, I know Corsiva is nice looking, but Arial or Times New Roman is infinitely easier to read.
Keep your font size around 11-point or larger. Anything less than that is going to give your readers a headache and they'll be more inclined to leave before they're finished reading to avoid eye strain. If you have a tiny font on your posts, do your readers a favor and make it bigger now and going forward.
4. Create an About Me Page
Whether your blog is the star child of a corporation or the personal journal of your pet cat, it needs to have a bio. Readers want to connect with you, and the only way they can is if they feel like you're a person with a story, a background, and not some robot that suddenly started to feel (although that would be a cool blog). People are more likely to engage and comment if they know you better.
To do this, create an About Me page and put a picture of yourself on there, along with a full bio of your career blogging and your personal story. Tell us why you're in this business and what you want to do for your readers. Share your plans for the future and watch how they connect with you.
5. Create an Email Newsletter Subscription
To grow traffic, you've got to plant seeds first. Those seeds come in the form of reader emails. There are plenty of plugins out there that will collect emails for you, but ultimately you have to offer the readers something in return besides weekly photos of you eating cereal (also a great idea).
The most you should ask is for both the reader's name and their email address. It seems that having both may generate more opt-ins, depending on the niche you're in. This will allow you to notify them when you publish a new post, and you can always sweeten the deal with a free e-book download or a weekly newsletter to reward them for giving you their email.
6. Grab Yourself the Yoast SEO Plugin
When it comes time to create content, you're going to hear a lot about SEO. Trust me, it's enough to make you dream about keywords at night (I would know) so do yourself a favor and grab the Yoast SEO Plugin once you've setup your blog. This fancy little plugin will help you keep track of where your keywords are appearing and how many times they show up.
Properly optimizing your SEO for each post you create will work wonders for your traffic and your search engine ranking, so don't let it be something that falls to the side.
7. Keep The Design Classy and Simple
When you're choosing the theme and colors for your blog's layout, consider the readability of your text. For example, white text on a yellow background is like throwing nails at your reader's eyes. Don't try to go overboard with various colors either and having decent amount of white space in the design is a great thing.
I know your art teacher in second grade told you that white space was bad, but in this case a simple and elegant design will make a better impression than trying to put enough flare in the blog to make a T.G.I. Friday's server blush. Remember, the ultimate goal is to make your content as readable as possible.
8. Insert Pictures Here
Pictures are SEO friendly and they make your posts more aesthetically pleasing. Don't forget to throw in a few relevant images or a meme to keep your readers happy and engaged in the content. Finding relevant pictures or crafting memes is simple, there's plenty of tools and resources online. Just remember to keep it relevant to the topic of your posts.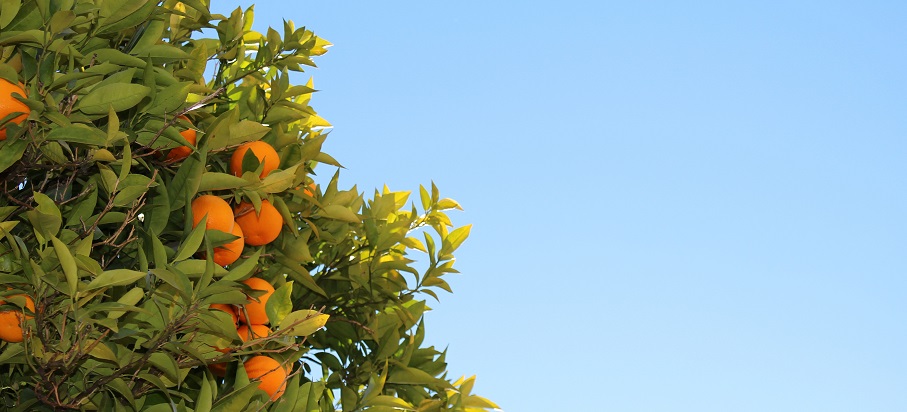 Try inserting a picture into the beginning of your next blog post and see the difference in clicks.
Did You Know: You Can Customize Your WordPress Themes
There are plenty of WordPress themes out there that you can use, and they're also free! Many of you probably know this, but did you know you can also modify these themes? Yes, because WordPress is an open source software, the little lines of code that make these things possible are fully customizable.
Is it something a beginner can do? Not really, but with some help from this handy guide, you can learn how to make it happen.
Say you have a theme that looks 99% perfect but you just wish the color was a little different. Not a problem. If you have the coding knowledge or the guide I mentioned handy, follow these steps:
Check for Theme Options to solve your problem.
Use CSS coding to manipulate the design of the theme. This is found in the style.css file of the theme.
Use the functions.php file to modify the structure of the theme.
Place new template files into the original theme.
Use a plugin for any major feature additions to the theme.
Final Thoughts
These are all tips you can put into practice now and with these in place, you will see your blog take on a life of its own as the design falls into place.
Don't wait though, because readers are out there and they are looking for answers. Make your blog the place to be by putting these design tips into action. Thanks as always for reading and tell me about your design tips in the comments below!