Content marketing is all about creating appealing and informative content to attract users to your blog or website. Any business or brand that aims to improve online presence and exposure depends on the creation, publication, and circulation of valuable content.
People search for informative articles and facts about a product rather than pure promotional content. Create useful content and users will come to your website through your comprehensive resources rather than promotional emails. To start with inbound content marketing campaigns, you may need to have an extensive bank of ideas that are compelling and attractive for end users. I'll share some of the simple yet brilliant ways to organize ideas for your content marketing activities.
Copy Your Ideas to a Live Google Sheet
Google Sheets is an innovative tool that combines the functionality of MS Excel and cloud hosting. Any idea that you copy or write in the sheet saves in real time. You don't have a fear of losing creative content marketing ideas whether you lose access to your computer, your local disk corrupts or the power breaks up.
You can preserve valuable ideas in any file format to Google Drive or Dropbox, but using Google Sheets has added advantages. The division of rows and columns makes it easier for you to segregate ideas within projects or categories. Create tabs in a spreadsheet for each project and then compose ideas for various campaigns in the columns.
Google Sheets also makes it easier to share your content plan with seniors and coworkers. Add email addresses of your colleagues, configure modification rights, and share the entire sheet with a link. They can view, edit, and comment to instruct changes and improvements. Getting live feedback from your peers is more difficult on other content managing platforms.
Save Content Marketing Ideas and EverNote
Taking notes on the go is not the latest innovation. It has been a practice of prolific writers, poets, novelists and other artists. Creativity is sometimes miraculous. You might be working on a project for hours, but unable to draw a single conclusion. And when you go out for a walk or a meeting, many ideas will hit your mind. Right then, you need an application that can help you record all that you have in mind. There comes the application like Evernote.
Evernote is a cross-platform application for takings notes that help you record ideas instantly and sync them to other devices as well. It simply means you can save and organize ideas on a laptop and find all of them on a smartphone as well. Keep editing and improving your ideas while you are moving around the city.
There are various other applications that offer similar functionalities of Evernote. Some of the noteworthy are Apple Notes, Dropbox Paper, Google Keep, Laverna, and Inkredible.
Add Ideas to Trello
Trello is a complete content management platform that empowers individuals to split a project into multiple tasks so that the progress of every mini job is tracked effectively. It helps users to identify bottlenecks within a process. You can recognize and remove any barrier to publishing content.
It takes a lot of struggle to generate content marketing ideas and mark them appropriate for a channel. You can configure the entire process from creating ideas to publication with the help of Trello boards. Dedicate an entire board to rough ideas, drag them one by one to another board that belongs to all the ideas that are in the pipeline. Move them to "published" when done. You can create as many boards as you want to better organize the ideas.
Write Down Your Ideas on a Paper
Writing on a paper is still considered an effective method of recording valuable information off the internet. Organizing papers is actually easier as you can keep them in a drawer or right on the table. They may not be available for online access. But, you can turn it to digital form by scanning it to your computer or mobile device.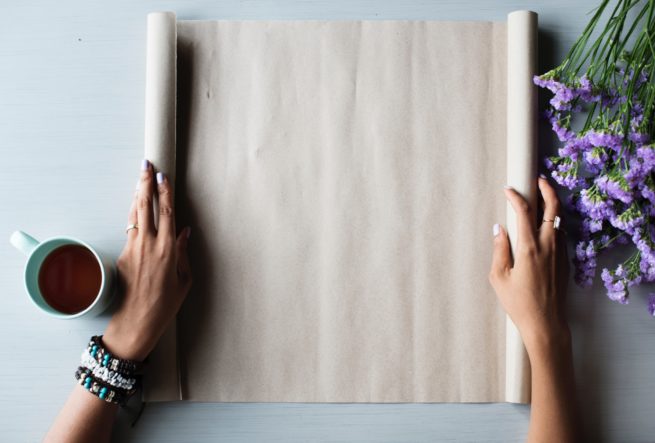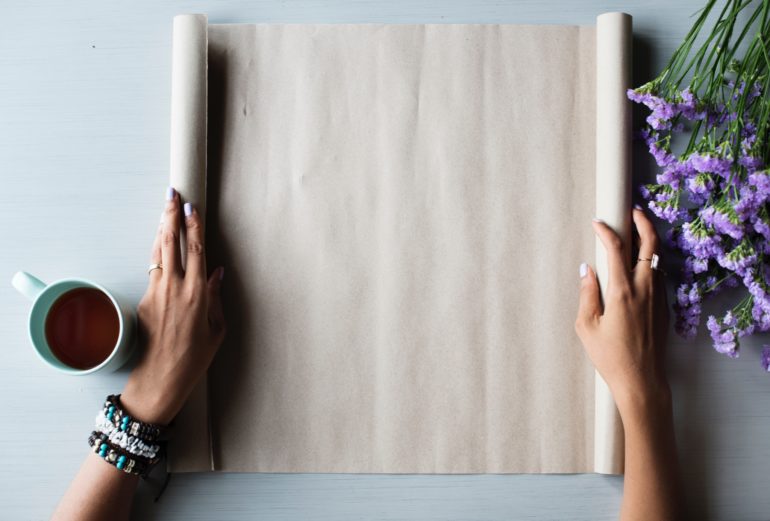 Technology has a solution to almost any problem. But, you need to be creative and disciplined to excel in content marketing. Among the various advantages of writing on hard paper is that you can paste it on a bulletin board or nearby workstation. It may remind you about the ideas you had in mind, but not haven't yet started working on.
Have All the Ideas Right in Your CMS Platform
A CMS platform is often the ultimate corner for all your ideas. It allows the users to draft ideas, view and edit them multiple times before publishing and preserve them on-site. Bloggers who frequently post interactive content on their blogging websites may not want to refer to Google Sheets or Trello board. Instead, you may want to have everything right on own website. In this case, saving content marketing ideas within WordPress may prove valuable and time-saving.
In most CMS platforms, the content is segregated in sections like All Posts, Published, and Drafts. A content marketer can brilliantly organize ideas by drafting them in their dedicated sections and retrieve them with a click. You can also use WordPress plugins to add more control to your content marketing efforts. Editorial Calendar is just one of those.
You can manipulate, drag and drop and publish drafts and ideas within the calendar. Just make sure to properly configure your keyword research and other SEO aspects before publishing.
Final thoughts
Any idea that you save but don't utilize in time is considered useless. You may be successful in generating hundreds of content marketing ideas. But, without organizing them well, you cannot retrieve and finish them. So, it is better to organize content ideas so they're easier to find and publish. Note-taking applications and Google Sheets are among the most common methods. But, you can try more ways according to your ease and comfort.
What do you use for organizing your content marketing ideas?