WordPress is popular for good reason. It's affordable and easy to use and customize. It's so popular that even big-name brands like Time and Best Buy trust and use the content management system.
However, its popularity also means that WordPress sites are huge targets for hackers. But you can minimize your chance of falling victim to security concerns through a number of steps.
First, assess your website security using Malcare. Then, proceed with the six tips listed below to improve the security of your WordPress site and reduce the chance of a breach.
Back up your site regularly (once a week)
The first thing you want to do before making any changes is to back up your site. That way if something goes wrong, you can restore your files. But it's not just important now. This is something that you should be doing on an on-going basis. That way, if your site is hacked or encounters other security problems, you will be able to recover and restore your files.
You can do this manually, use any of the free plugins or you might have better luck with a plugin like Backup Buddy. Although a premium plugin, it's worth the cost if you need to restore your website (I'm not affiliated with them by any means). While most free WordPress backup plugins take some time to setup and configure, Backup Buddy will restore all your posts, images, and other files with ease.
At the very least, you should be using a plugin that automates backups so that if a security breach occurs, you have an up-to-date version of your site that will make it easy to restore to its former glory.
Find a reputable hosting provider
After backing up your site, choosing a quality, secure web host is the first step to ensuring your information stays safe. If hackers get into your host's system, they can get into your WordPress website.
Web hosts like SiteGround and Bluehost are known as some of the more secure hosts. Research how your host compares, and consider switching to a new host if you're wary of your current one.
The types of security features you want in a web host include:
Backup – Whether or not your hosting company will back up your site for emergencies. If so, pay attention to the terms and conditions.
Sitelock – Most if not all web hosting companies offer sitelock premium service to secure your site/blog. If you're a bit paranoid, get it installed on your host.
Other security features – Are your files still safe even if the server crashes? Are there firewalls in place? Is there SSL support available?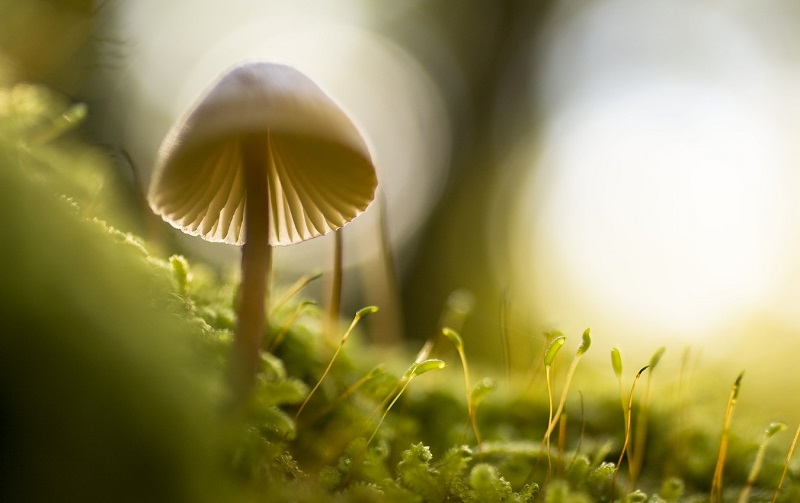 Change Your default settings
One thing that makes WordPress sites vulnerable to hackers is that many site owners stick with the default settings. That makes it easy for hackers to learn how to work around them and launch malicious attacks.
For example, if you leave your username as "admin," hackers have already easily figured out the first half to your login credentials. Now all it takes is guessing your password. Along the same lines, it should go without saying to choose a strong password and to change it frequently, but a reminder never hurts.
Likewise, changing your permalink settings from the default /wp-admin helps obscure your login page from bots, reducing the risk of automated attacks. Other options like limiting the number of login attempts from a single IP address or using Captchas codes can add an extra layer of security to your site.
Keep your plugins and themes up-to-date, 24/7
Software like WordPress themes and plugins come with frequent updates for a reason. It's not only to deliver new features; updates also help deter hackers. The more frequently WordPress and its software update, the harder it is for hackers to learn the loopholes of the software and breach your site.
That said, it's important that when you notice that "update" notification, you take action and keep WordPress, along with your themes and plugins, updated.
Install a security plugin
Of course, if you're concerned about security, one of the easiest ways to add a layer of defense to your site is to install a reputable security plugin. Just some of the more popular ones include:
Your site will typically be more secure with a premium plugin, but if you don't have the cash to spare, a quality free security plugin is better than none at all. You may also consider installing a comment filter like Akismet that keeps spammy comments that contain dangerous links off your site.
Last, but not least – enable Domain Name Privacy
Securing your website isn't all about making it inaccessible to hackers. You also want to keep your personal information private. That way, you don't fall victim to identity theft or unwanted solicitation.
When you buy your domain name (www.example.com), you have to provide personal information like your name, mailing address, phone number, email address, etc. This information isn't just for your web host, however. It's available publicly, and anyone can search a website owner at places like Who.is.
That is, unless you register for domain privacy. This is an add-on from your domain registrar that keeps your information private from third-parties. Instead, your registrar's information will show up in the search results, so you can rest assured spammers aren't taking advantage of your private information.
Hardening a WordPress site is actually pretty easy by altering your .htaccess and using the right plugins, but unfortunately, many users don't take proper precautions to deter hackers and other potential issues from affecting their sites. With the tips above, you'll have a better chance of avoiding a security breach in the first place.