Every time you give a user an option, you are asking them to make a decision. When a user doesn't care or understand the option this ultimately leads to frustration. As developers we sometimes feel that providing options for everything is a good thing, you can never have too many choices, right? Ultimately these choices end up being technical ones, choices that the average end user has no interest in. It's our duty as developers to make smart design decisions and avoid putting the weight of technical choices on our end users.
Taken from WordPress Philosophy page at WordPress Codex. If that's what WordPress, themes and plugins are supposed to be like, according to both Codex and common sense, how come we have all those crazy features and what do they actually mean? Let's take a look.
2 Unlimited

Unlimited colors, Unlimited colors and fonts, Unlimited colors and layouts
We, people who designed this theme, didn't want to bother with its colors, so we added some color pickers that are built into WordPress. That means you, person buying the theme will probably spend hours dealing with those same color pickers, but hopefully the word unlimited gets you to buy the theme.
For Your Inner Picasso
Includes PSD file
With all the flat design trends and most of the design work being done in browsers, does anyone still need these? I mean, sure, they do no harm, but if "includes PSD file(s)" is one of top features, something is probably wrong.
If It Slides, We Got It!

Multiple slideshows: 3D & 2D, Huge slider variety, Sliders anywhere you want them!, 8 sliders
99.99% of time these sliders are third party plugins bundled with the theme, which IS the right way to do it. What I fail to understand is why anyone would ever choose a theme based on "slider variety". You choose a theme, then you have to choose a slider, then you choose the slides. Then your head explodes. How is one great slider plugin any different than that same great plugin plus seven not-as-great ones?
Shortcode is Short for Code that Should Stay Out of WordPress Themes
Tons of shortcodes, Shortcode generator, Lots of lots of shortcodes
Not only do these sound stupid (tons, really?), they also mean you'll have a mechanism to, without a warning, clutter your posts and pages, something you'll learn about the hard way once you switch to a new theme.
Typography by the Pound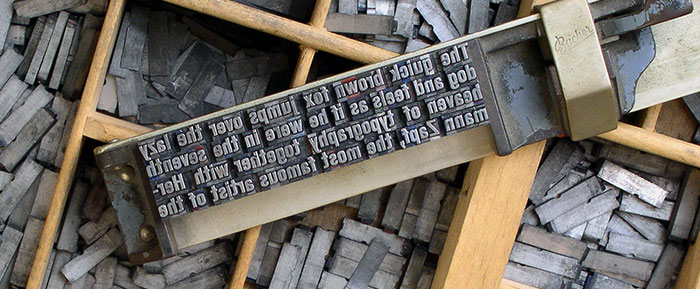 300 google fonts + 20 Cufon fonts, 500+ fonts, 600+ Google Fonts, 700+ fonts (Google, Cufon, Fontface)
I hope you see the pattern here, next theme better shows up with 800+ Google Fonts. Actually, that won't happen soon, because there's currently "only" 629 Google Fonts. But there was 500 something when 500+ theme was released and 300 something when 300+ one came out. Simply listing all Google Fonts using Google Fonts API means theme's typography is being outsourced and one of WordPress' core principles (Decisions, not Options) went down the drain.
It's Responsive, All Right
100% responsive, Incredibly responsive
How is this different than just "responsive"? Following "WordPress themes font logic" (600 is better than 599), I guess this can make sense. Incredibly responsive has to be more responsive than responsive. Or not?
Will it Blend?
The most complete theme ever created, Easy and fun to customize, Extensive options, Unmatched custom portfolio options, Huge blog customization options, Amazing page builder, Zoom effect included
Just ridiculous. And unmatched, and fun, and most complete ever, of course.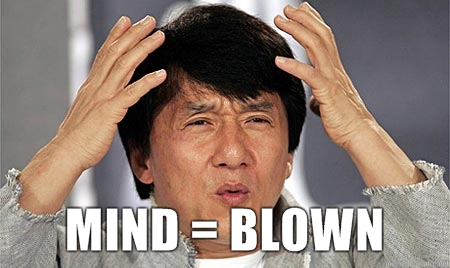 There you have it. Now go and pick a theme based on ways it will present your content, not based on options you'll probably never even go through.
Images from Wikipedia and Find Your Meme.