I'd love to help, but I don't know how to code!
I've heard that more than once. Don't you think WordPress would be even better if everyone using it knew how they could contribute? Not by making the app itself better, more intuitive or easier to use, not by making free themes or plugins others can benefit from, but by doing things they're already capable of that could make lives easier for many people. Here's how you can help other WordPress users without ever seeing a line of code.
If You're a Polyglot – Translating
Unless you never tried it, I bet you had no idea how easy it was to translate WordPress (or themes, or plugins). We have a handy guide on how to translate WordPress themes and plugins that takes no more than a few minutes to read and has helped our users translate Fancier Author Box and Fanciest Author Box plugins to several languages. The power of community at its best.
If You're an Early Adopter – Beta testing
Did you know you could install a simple plugin that allows you to run future versions of WordPress before they've been released? This way you can spot and report bugs that need to be squashed before the release is officially out, helping both contributing developers and other users in the process.
If You're Generous – Donating
You could donate to WordPress Foundation if you'd like increase understanding about WordPress, free software and open source development. Or you could choose to reward authors of that super useful plugin or theme you're using, as long as they were free (no point in donating money for something you bought). Either way, you're helping free things stay free and get better. That should make you feel good about yourself.
If You're a Thinker – Ideas and Kvetch

"WordPress is so great, I just wish it could do A in addition do B, C and D". If this is you, head over to WordPress Ideas forum and post your big idea there. Or, if someone already beat you to it, vote for the idea to increase its chances of becoming part of a future WordPress release. If you'd rather complain about how something works in WordPress, you can use Kvetch to anonymously let WordPress core developers know about it.
If You're a Helper – Forums
Not matter how little you think you know about WordPress, chances are there's thousands of WordPress users who know less. Head over to WordPress Support Forum, pick a question and help a fellow WordPress user out. Best part, our answer will always be there for everyone who does a Google search on that particular problem, so with one response you're potentially helping hundreds, if not thousands of people. Who wouldn't want to do that?
If You're a Party Planner – Help organize a WP event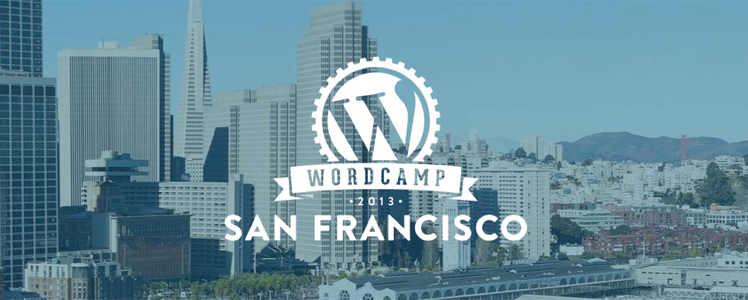 You're "just" a WordPress user, happen to have strong organizational skills and love working with people, would love to help but not sure how. See if there's a WordCamp planned near you, get in touch with the organizers and see if they need any help with, well, organizing the event. There's a good chance you'll meet tons of new people, most of them WordPress developers who (obviously) love helping out which could be extremely useful anytime you're launching a website.
If You Know Someone Who Needs a Website – Spread the Word
As popular as WordPress is, there's still around 70% of people that never heard of it, according to this survey conducted by WPMU. If you're already a satisfied user and know someone looking for a perfect solution for her website, it's obvious what you should do, right? Help your friend AND help popularize WordPress by making another WordPress website a reality. You already know your friend will love you for it.
Above All, If You Like Common Sense – Follow Best Practices
OK, so this doesn't qualify as direct help, but it's similar to helping the Earth by not polluting. No immediate results, but as number of users sticking to WordPress best practices increases so does future health of our WordPress ecosystem.
Sure, you could buy that "everything but the kitchen sink" theme, encourage its authors and dozens of copycats to release more similar themes, thinking you got some great bang for your buck, but the reality is you're likely to regret that at some point (e.g. when you switch theme and your entire Portfolio section is gone). Or you could use WordPress the way it should be used – plugins are for functionality, themes for presentation and never worry about your content going MIA. It's up to you, but choice you make could affect more than just your website.
So, you can't code, but surely you can do at least some of these, right?