What better way to teach your WordPress website new tricks than installing a free, nicely coded plugin. Sure, there are premium WordPress themes that offer a way to do this from their option menus, but what happens to those tricks once you decide to switch skins?
Your website suddenly forgets them and it looses its props, too; Props being the content handled by your super-duper theme.

That's why the only way to go when extending your WordPress functionality is through plugins. The new WordPress (plugin) trick I'm talking about is called Widget Pack. It adds essential functionality to your WordPress website, the one you need the most once you start adding widgets.
I Want to See the Hat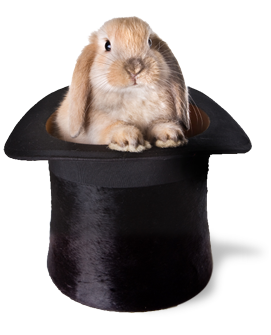 Unlike magicians, we don't hide how we do it and we'd like you to help us make the Widget Pack even greater. I encourage all WordPress developers to take part in improving the plugin or use it in developing WordPress themes.
If you're eager to improve your website right away, go ahead and download it from WordPress.org repository. It's free and it's been fully tested with the default "2011" and "2012" WordPress theme. If your theme has been coded by a developer who followed WordPress.org codex, Widget Pack should work perfectly.
Show Me the Tricks
You'd be adding 6 new tricks to your WordPress by installing the Widget Pack.
You should know that we intend to add some more widgets, so any suggestion is well appreciated.
All of them can be easily enabled or disabled in your dashboard, by going to
Appearance > Widgets.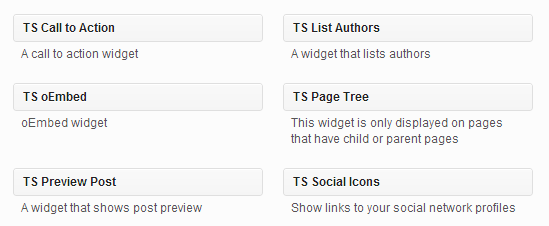 Let me show you how these widgets can help your WordPress blog.
1. Call To Action Trick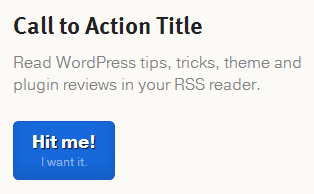 The purpose of websites is to make conversions through "calls-to-action". Your every page should have at least one.
Call to action widget now allows you to optimize every page of your WordPress blog.
It's what distinguishes websites that convert from those that underperform.

2. List Authors Trick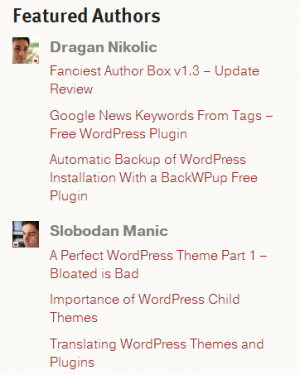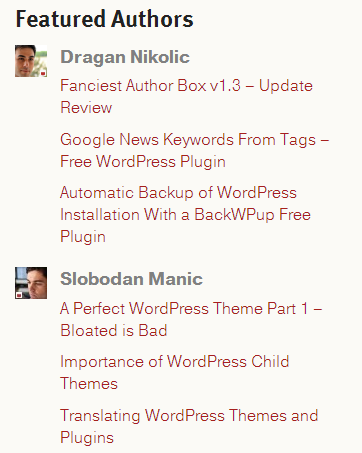 List authors widget is perfect for featuring authors on your multiauthor WordPress blog.
For this widget you have the following options:
Title
Number of authors to display
Show/hide author Gravatars
Gravatar Size (32px, 48px, 64px)
You can also sort authors by the number of posts they wrote or alphabetically and you can enable showing latest posts for each author when people click on their name.
3. oEmbed Trick
oEmbed trick allows you to embed all kinds of stuff without worrying about the code. You just insert the link and widget does the rest.
Supported formats: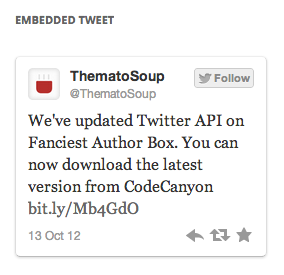 YouTube (public videos only)
Vimeo
Flickr (both videos and images)
Hulu
Twitter (WordPress 3.4+)
DailyMotion
blip.tv
Viddler
… etc
Head over to the plugin download page to see the complete list.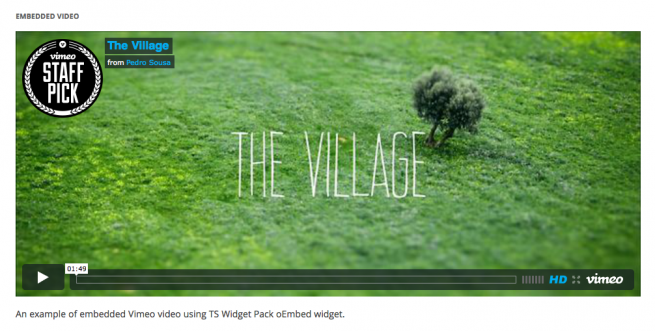 4. Preview Post Trick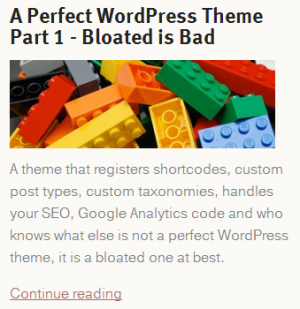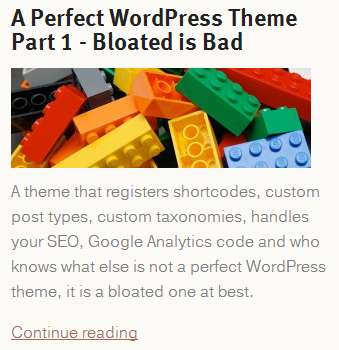 What better way to let people know about your latest post than to feature it in your sidebars.
You can now do this by using Preview Post widget that lets you choose:
Post ID
Show post title
Show post thumbnail
Show Excerpt
Read more link text
5. Social Icons Trick
Social Icons widget displays links to your social profiles. It's a real eye-candy and will surely attract visitors to click and learn more about you.
All you need to do is to enter URLs to your profile pages in the appropriate fields and you're done. All icons are 48×48 pixels.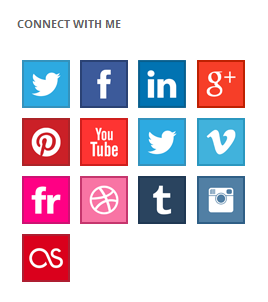 Here's the list of social icons at your disposal:
Twitter
Facebook
LinkedIn
Google+
Pinterest
YouTube
Vimeo
Flickr
Dribbble
… etc
6. Page Tree Trick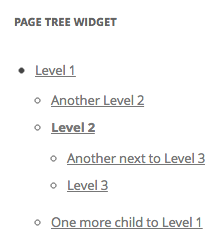 The widget shows your current position in page hierarchy. Options you have for Page Tree widget are:
Title
Page tree top level page (current, top)
"Current" shows only child pages and all pages bellow the one you're currently viewing and "Top" shows top level ancestors.
---
As with all our previously released free WordPress plugins Fancier Author Box and Google News Keywords from Tags, Widget Pack will also be regularly updated for maximum WordPress compatibility.
WordPress plugins are the most convenient way of extending your website functionality. They do it elegantly, don't interfere with your theme's functions, they are switchable and quite often free. Do tell us if you think the same about our Widget Pack.